Hi The Forgotten Beast!
Edit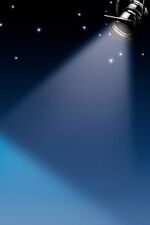 Welcome to our wiki, and thank you for your contributions! There's a lot to do around here, so I hope you'll stay with us and make many more improvements.
Recent changes is a great first stop, because you can see what pages other people have been editing, and where you can help.
Questions? You can ask on the "discussion" page associated with each article, or post a message on my talk page!
Need help? The Community Portal has an outline of the site, and pages to help you learn how to edit.
Please sign in every time you edit, so that we can recognize you!
I'm really happy to have you here, and look forward to working with you! --Eulalia Talk 22:28, 21 December 2008 (UTC)
Other ideas of villains....
Edit
I would say Light/Ryuk from Death Note or Johan Leibert from Monster. (Johan cause there are many that really would consider him as the top. I cannot say that myself yet since I've haven't atart reading it yet.) There is also Shishio Makoto from Rurouni Kenshin but I'm thinking you're really looking for a villain with powerful (and kinda magical) abilites as well. I could mention Vice of Ultimo but it's a monthly magazine so we really don't know his extent, just what he represent which is ultimate evil. It's right now mostly said, not of actions. But then again, isn't it generally the same with Vicious of Cowboy Bebop? I could even tell you one from some obsure anime. This is a spoiler though but Canaletto from Oban Star Racers since he twisted time (generally of just Earth) so he can become Avatar (kinda like "God") again for the next 10,000 yrs. I just think the real ending of Shaman King made it that Hao could be subdued in the end. It was an alright ending but it was like the threat went poof. In this case, Ryuk, Vice, or even Vicious can surpass him.
Vice. http://ultimo.wikia.com/wiki/Vice :D
Hence, the multiple suggestions. Vice would meet them but then again, he's new as a character. Right now the wiki on oban.wikia.com says that Canaletto only controlled and played Eva's life, but I'll be re-watching the ending. I'm really certain it was said that he controlled the events of all of earth. I'll be also thinking of others that would fit the requirements.

Canaletto - "For centuries I've woven and unwoven the threads of time just to find you. You're my creation. My secret weapon. My most trusted pawn. Deep down inside you know I speak the truth. Who else would have refuse the avatar's crown. I've paiently waited in my cell these many years for I knew you would come Eva to set me free." (You meaning Eva.)
To be fair, put him as last. Gatogirl12345 05:02, January 17, 2010 (UTC) http://i48.tinypic.com/258p25g.jpg Here's a pic of him.
when will ya answer my questions???hydroidfrost
Top Ten Anime
Edit
Why did you change it? Lelouch Di Britannia Talk Page 100 edits on this Wiki   05:58, January 20, 2013 (UTC)
Because a few votes have already been added, if changed now they will disappear and each vote is important. -The Forgotten Beast (talk) 06:03, January 20, 2013 (UTC)

Alright, then just leave it like it is for now. And nobody will change it again.

Lelouch Di Britannia

Talk Page 100 edits on this Wiki   06:04, January 20, 2013 (UTC)

You should vote as well.

Lelouch Di Britannia

Talk Page 100 edits on this Wiki   06:06, January 20, 2013 (UTC)

I do not vote due to a desire of not choosing favorites, but the second poll must at least be changed back since it had over three votes while the first can remain the same since it had only two. -The Forgotten Beast (talk) 06:09, January 20, 2013 (UTC)
Also if you have any friends here on wikia I suggest you contact them to help vote on the list. -The Forgotten Beast (talk) 06:10, January 20, 2013 (UTC)

Yeah I did. Could you also help promote Code Geass Wiki by liking its facebook page here: http://www.facebook.com/CodeGeassWiki. Thanks!

Lelouch Di Britannia

Talk Page 100 edits on this Wiki   06:18, January 20, 2013 (UTC)
dude i think you should add zeref from ~~Animehugger~~
kid stop editing wiki pages and you're a disgrace as an otaku but I doubt you really even know what the word means judging by your poor taste in anime and lack of knowledge about the essence of being an otaku is sad for a self proclaimed otaku. I revoke your otaku pass, fraud! stick to shounen and shoujo and disney cartoons please. stop making this wiki's with your terrible and limited taste.
Self-proclaimed Otaku? Whatever makes you happy troll kid. -The Forgotten Beast (talk) 13:57, July 24, 2013 (UTC)
Re: Pegasus Seiya, Dark Scheider and Sensui, Konron 
Sorry I posted my reply to the Who's missing section as well as your messages so I hope it wasn't a bother. But anyways I was thinking Luffy should be replaced by Pegasus Seiya, but I guess if you want to avoid massive hate than Naruto instead, but I saw that you said Saitama was a filler character so maybe replace him for Dark Shneider, but based on feats, if you are considering to remove  Luffy, then take out Naruto as well. As far as Sensui, is concerned, I haven't seen all of Soul Eater, but from what I have seen Asura doesn't really seem like he could hold his own against these villains. But I guess Father is another viable choice, he has massive power but no speed or strength to directly back it up. So it's really up to you. As for Buu, I think it's a good decision to remove him for Konron. But for the record, did u reject Satan because he's similar to a God, or was there another reason? And is Natsu a possible choice still?  "Lightning244
Hey Beast can i put Giant Form Kongou on Deviantart.
RE: Active
Edit
No, I don't plan to. I might edit occasionally. I see that you're quite active here. Would you like admin rights? Lelouch Di Britannia Talk Page 100 edits on this Wiki   04:56, November 23, 2013 (UTC)
Right, I've given you admin rights. Lelouch Di Britannia Talk Page 100 edits on this Wiki   09:35, November 23, 2013 (UTC)
Deities page
Edit
Just a suggestion, if you feel you're offending someone with that "Top Ten Deities" page, how about renaming it to "Top Ten Fictional Deities"? In my opninion, it comes across as a lot less offensive. And if that's still a problem, perhaps place a disclamer that any mythological deities are automatically excluded? At least, if people will accept that distinction. Just my two cents... 91.176.156.47 17:11, January 31, 2014 (UTC)
Thank you, if I have anything that I want to know, I'll talk to you! :)
RE: Top Ten Anime
Edit
Yeah, that's what I'm thinking of trying to do. Do you have a suggestion? Lelouch Di Britannia Talk Page 100 edits on this Wiki   08:37, May 15, 2014 (UTC)